Why Join AXO?
Alpha Chi Omega promotes educational and prevention efforts to eliminate domestic violence.

Our members are unique, talented women who help make our organization unique and authentic.

We are smart, strong and compassionate;We are supported by Alpha Chi Omega programming that enhances our lives, academics and careers;We are committed to balancing our studies, community service, fun and friendship;We are able to tap into a network of more than 230,000 sisters nationwide;We stay engaged well beyond our collegiate years through more than 190 alumnae chapters;We're interested in giving back to Alpha Chi Omega and its Foundation to pay the experience forward.
And most importantly, become a better version of yourself.
↓

scroll down

↓
---
A message from Vice President of Recruitment:
First, if you are here because you are interested in joining Greek life, good! Going Greek is such an impactful decision. Northwood Universities Greek life provides amazing opportunities that we want you to be apart of. There are so many doors waiting for you to open with Greek life. Along with that, you will make lifelong friendships and memories.

Second, thank you for your interest in Alpha Chi Omega. Our recruitment team is working extremely hard to make sure you have an amazing experience during this years recruitment. We are proud to represent the diverse, real strong women of Alpha Chi Omega to you. AXO is so excited to meet you, and help you with this new chapter you are about to explore. We can't wait to see you in Recruitment.

Love and Loyalty,
​
Katie Dooley
---
↓

scroll down

↓
---

​Our Membership Standards
We take pride in upholding our five membership standards and seek out women who portray the following:
| | |
| --- | --- |
| Academic Interest | Alpha Chi Omega emphasizes the importance of sound scholarship and the capacity for intellectual advancement. |
---
| | |
| --- | --- |
| Leadership Ability | Alpha Chi Omega seeks women who are potential for participation in chapter, campus, and community leadership activities. |
---
| | |
| --- | --- |
| Character | Alpha Chi Omega expects members to embody moral integrity, dignity, and loyalty. |
---
| | |
| --- | --- |
| Personal Development | Alpha Chi Omega believes in continual development of social awareness, poise, personal presentation and cultural appreciation. |
---
| | |
| --- | --- |
| Financial Responsibility | Alpha Chi Omega expects prompt payment of all dues and fees, and other financial commitments from its members. |
---
BENEFITS OF GREEK LIFE:
YOU'RE LIKELY TO BE AMONG LEADERS.

Two-thirds of the members of Congress and 80 percent of Supreme Court justices are members of fraternities or sororities.
Half of all S&P 500 officers and directors are Greek.
More than 85 percent of student leaders on some 730 campuses are involved in the Greek community.

​YOU'RE LIKELY TO HAVE A PUBLIC SERVICE COMMITMENT.

Greek undergraduates raise about $7 million a year for local and national charities.

YOU BECOME PART OF A FRIENDSHIP CIRCLE AND AN EVER-GROWING NETWORK.

Friends will be a big part of your support system throughout your lifetime, especially during college. Countless individuals have bonded with fellow Greek members, and built amazing friendships and networks. There are more than 4.4 million initiated women alone among National Panhellenic Conference sororities.

YOU'RE LIKELY TO SUCCEED ACADEMICALLY AND GRADUATE.

A U.S. Government study shows that more than 70 percent of all those who join a Greek organization graduate, while less than 50 percent of all non-Greek students graduate.
---
Powered by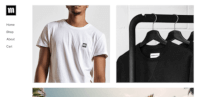 Create your own unique website with customizable templates.

Alpha Chi Omega - Zeta Rho chapter